Terry's Take: Nationwide a winter to remember
February is off to the coldest start ever here in the Quad Cities. The first 11 days of the month have averaged nearly 19 degrees below normal and 8 of the 11 days have seen lows of zero or colder. No temperatures even close to freezing yet with our warmest day just 24.
Similar conditions are found through much of the Midwest where below you can see the temperature departure for February to date. The SE, especially Florida is about the only area with much in the way of warmth.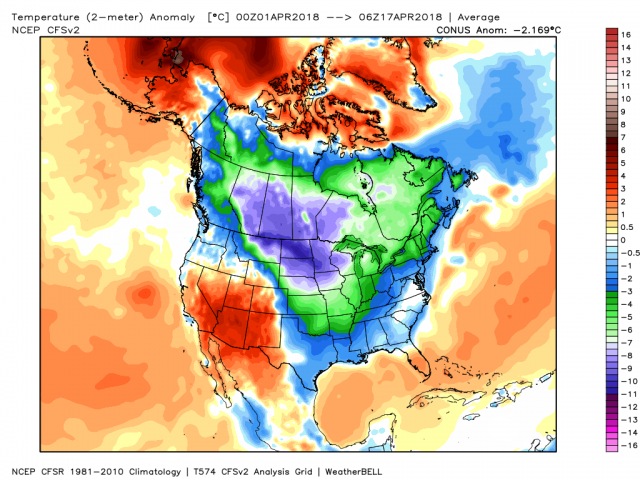 Below you can see the winter as a whole (Dec. 1-Feb. 10th). The cold has been centered over the north central US. Roughly 80% of the CONUS has experienced below normal temps. Cold nationwide!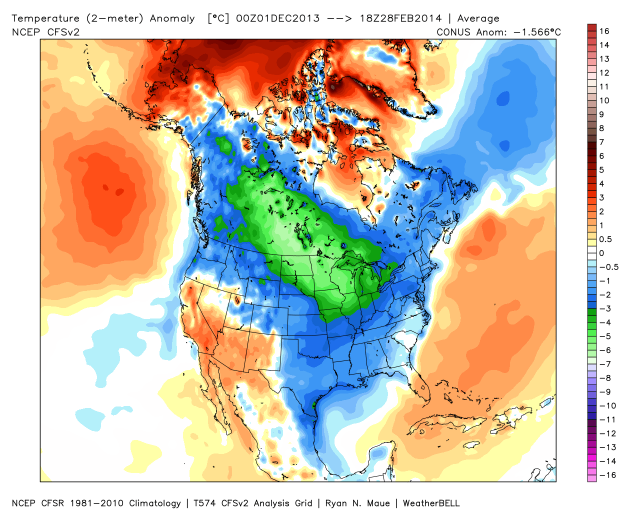 I'm still expecting a significant warm-up in the 6-10 day period. Here is what the GFS is forecasting February 21st for highs. Again, this not my forecast just yet, it's merely one models interpretation of the magnitude of the warmth. Some big numbers!
Below is the GFS meteogram for the Quad Cities for February 20-27th. Look at the forecast highs across the top! It's been a long time since we've seen readings like that. A welcome break to be sure.
Models are still indicating some snow preceding the warm-up the first half of the weekend but the range of solutions is all over the board. I don't see anything major but some spots in the central Midwest could see 1-3″. I hope to get that pinpointed by Thursday at the latest. Roll weather…TS